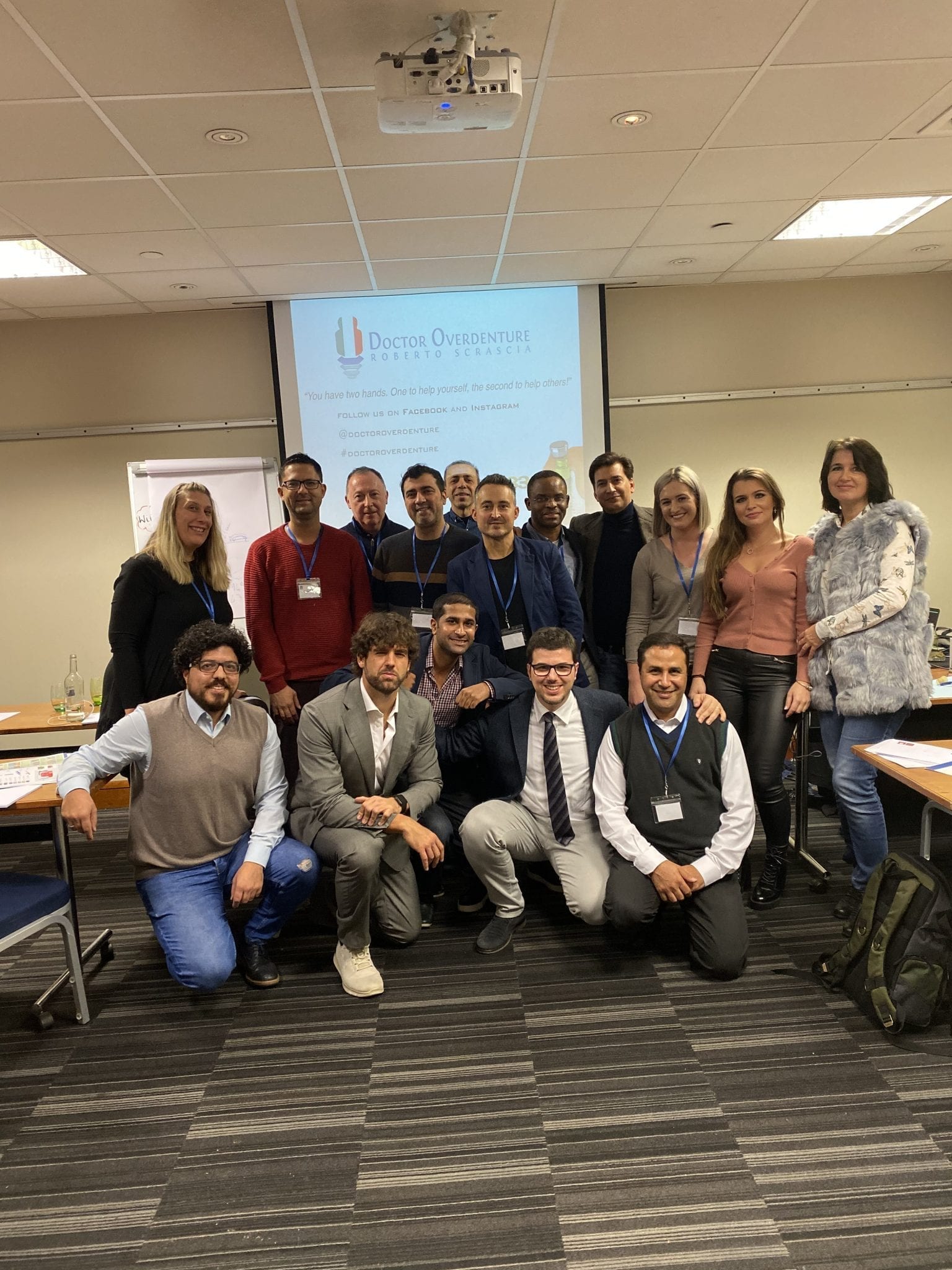 OsteoCare and Rhein 83 teamed up to deliver a day filled with experience and knowledge, covering a wide range of Advanced Overdenture cases. In the seminar Dr Scrascia, a prominent dental figure in Italy, assessed overdenture cases. They included the restoration of implant placed at serve angles and cad-cam applications in removable prosthesis treatment.
In one segment of the workshop Dr Roberto Scrascia discussed removable designs of implant-supported prostheses offering better retention, improved oral function and patient satisfaction, compared with conventional overdentures dentures. His research showed that rehabilitative treatments based on dental implants can improve the retention and stability of complete dentures in edentulous patients.
The London based seminar was extremely well attended and  received excellent feedback. Delegates said the workshop was "very well explained" and included "great clinical cases to support the teaching and delivery." OsteoCare aim to continue sponsoring events with Rhein 83 in order to help dentists and technicians solve the hardest of cases with the easiest of solutions.
To sign up or find out more information about OsteoCare courses and Rhein courses e-mail us on info@osteocare.uk.com
There are also a wide range of other courses including hands-on implant training, please visit www.osteocare.uk.com/training-education for more information.
Rhein 83 offer many solutions for advanced overdenture cases, to find out more visit https://www.rhein83.com/en/
---