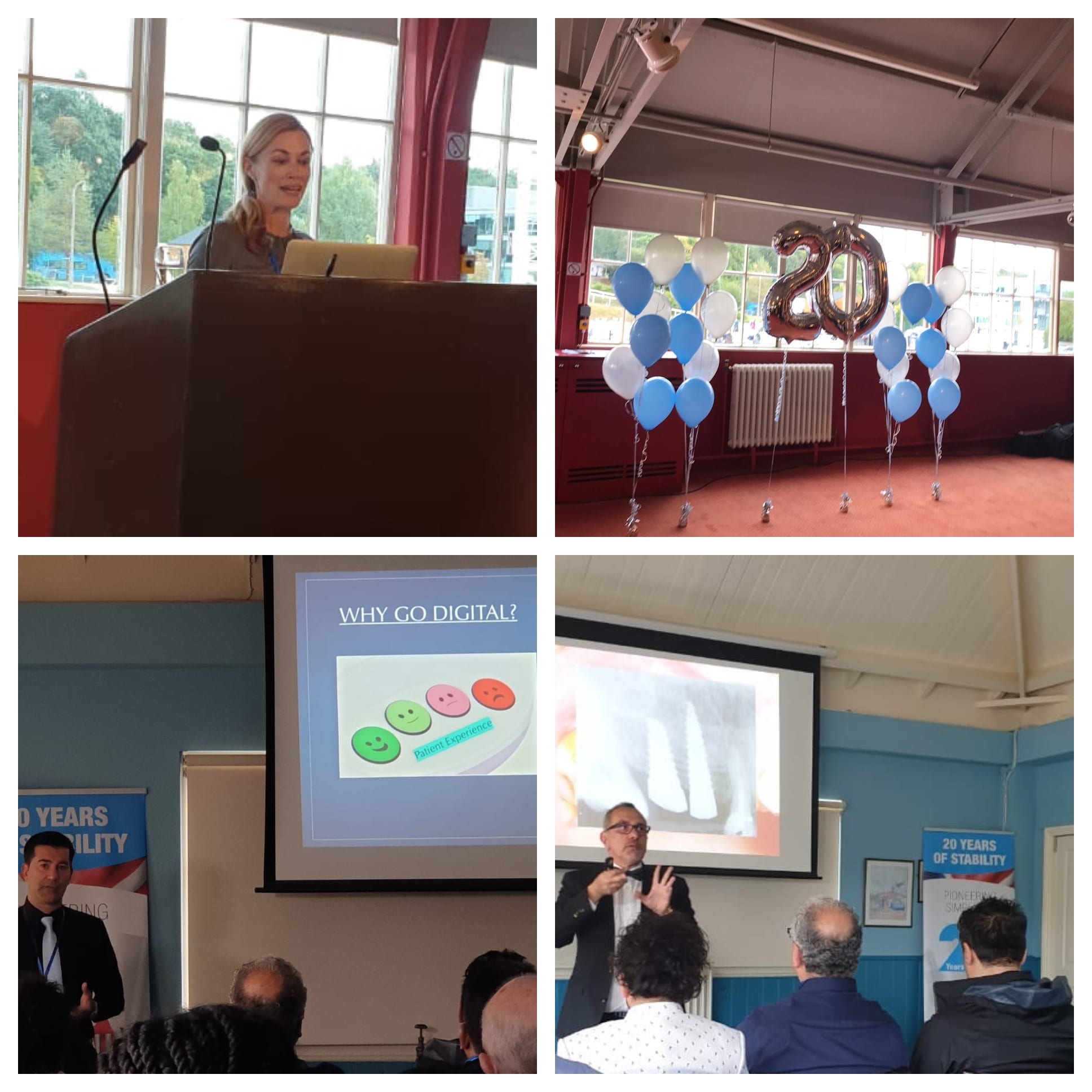 OsteoCare celebrated its 20 year anniversary on 28th September 2019. To commemorate its 20 year success they held the event at Brooklands Museum where they hosted free CPD verified seminars to dentists in the morning, a Concorde experience followed by a celebratory Afternoon Tea.
The seminars covered 'Digital Dentistry' by Dr Martin Attariani, 'Increasing bone volume in implant placement' by Professor Amr Zahran and 'No implantology without Periodontology (NIWOP)' by Dr Sumair Khan.
Brooklands Museum was the perfect place to celebrate our 20 year anniversary as it is the birthplace of British motorsport and aviation which ties into OsteoCare's heritage. Our engineers are always aiming to make implant placement easier for users and our dedicated researchers are constantly developing new ideas to increase osseointegration.
At the afternoon tea, OsteoCare director Celine Gauld had given a heartfelt speech to mark our 20 year success in the implantology market. Celine discussed how OsteoCare was formed, and why we had chosen the venue for this our celebration.
There was a lot of good feedback from delegates and existing users who described the event as a "nice touch" and "very organised". OsteoCare's 20 year journey was definitely memorable and we thank our users for becoming part of that journey. We will continue growing our community in the pursuit of excellence by introducing new ideas for more successful implant placement.
To keep up to date with the latest courses visit www.osteocare.uk.com/training-education
Read FMC's article on our 20 year anniversary event on www.dentistry.co.uk/2019/10/31/osteocare-birthday-seminar/ 
---