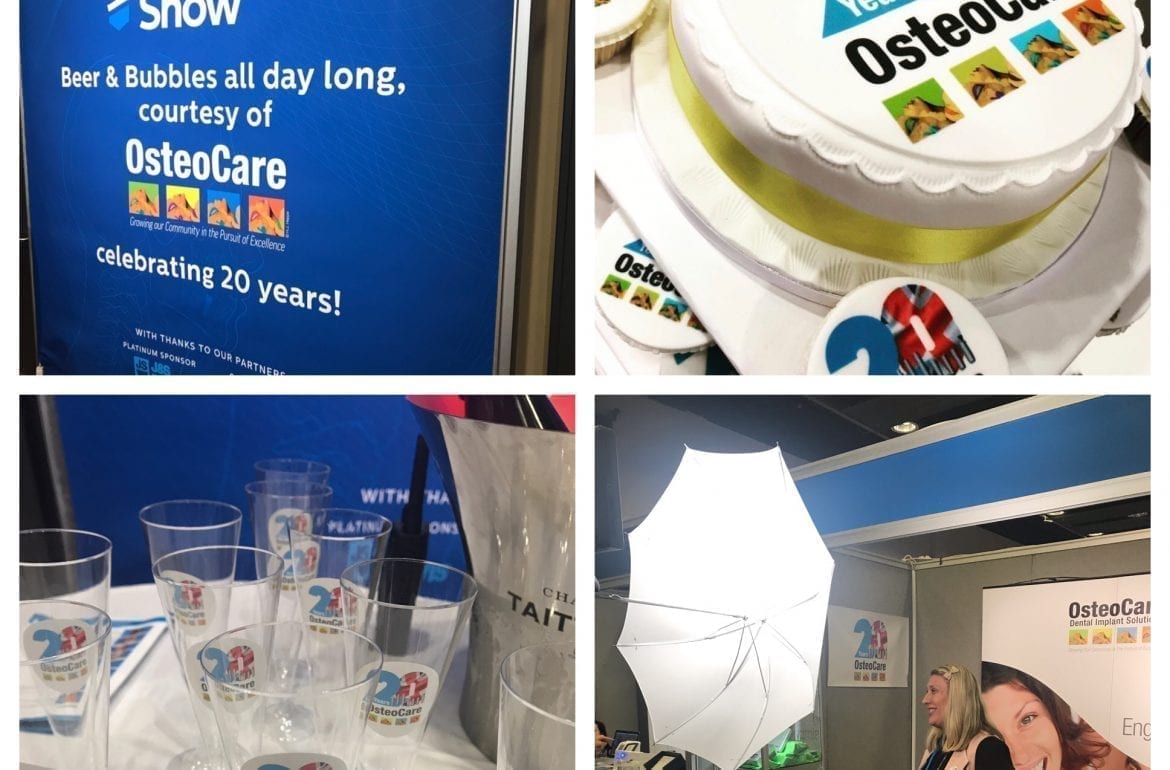 OsteoCare exhibited and celebrated their 20 year anniversary at the Implant Dentistry show. 2019 officially welcomed OsteoCare's 20th year as the only British made dental implant system.
The show brought together the best industry exhibitors showcasing their latest tools and techniques in dentistry. One of the highlights of the show were its CPD lectures which also included lectures given by Dr Anthony Bendkowski, Professor Eddie Scher,Dr Nigel Saynor and many more renowned lecturers. Our 20 year anniversary at the implant dentistry show sponsored a 'Free Beers and Bubbles'. We continue growing our presence in the dental implant industry and will be exhibiting at future events like IDS in Cologne, the world's leading trade fair for dental industry. Overall, it was a great event for networking and showcasing our system and courses to dentist.
OsteoCare is proud of its British heritage and we are proud to have been flying the British flag since 1999. During this period in time we have supported dentists in taking their first steps placing dental implants. Our hands-on courses and seminars will continue to aim to help experienced and new dentists alike. We will continue growing our community in the pursuit of excellence.
To read a full article on the event visit www.dentistry.co.uk/2020/01/13/implant-dentistry-show/
For more information on our courses please visit www.osteocare.uk.com/training-education/
---