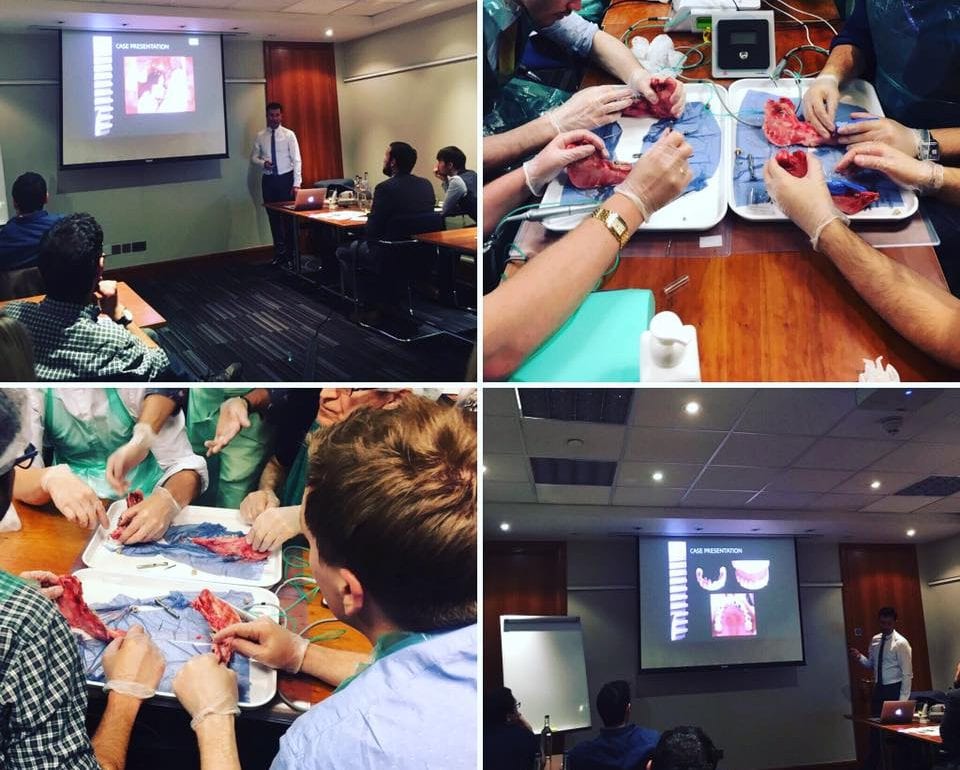 Dr Martin Attariani's Dental Implant Introduction Training was a huge success. Seats were fully booked for the second year running! The one-day event covered advanced techniques, surgical procedures and gave dentists a basic overview of dental implants. For the second half of the workshop, dentists were given the chance to place implants on a pig's jaw by using an OsteoCare surgical kit.
Dr Bahattin Baghad said the Dental Implant Introduction Training: "I'd definitely attend more events like this!"
Dental Student Max Cooper said: "I enjoyed the course so much that I want to come to the next one. I like the OsteoCare system because it was simple and straightforward. I was so impressed and as a result I recommended the system to a colleague."
This marks the second successful Dental Implant Introduction Training by Dr Martin Attariani. To be involved with more beneficial events like this in the future contact us on info@osteocareuk.com.
---