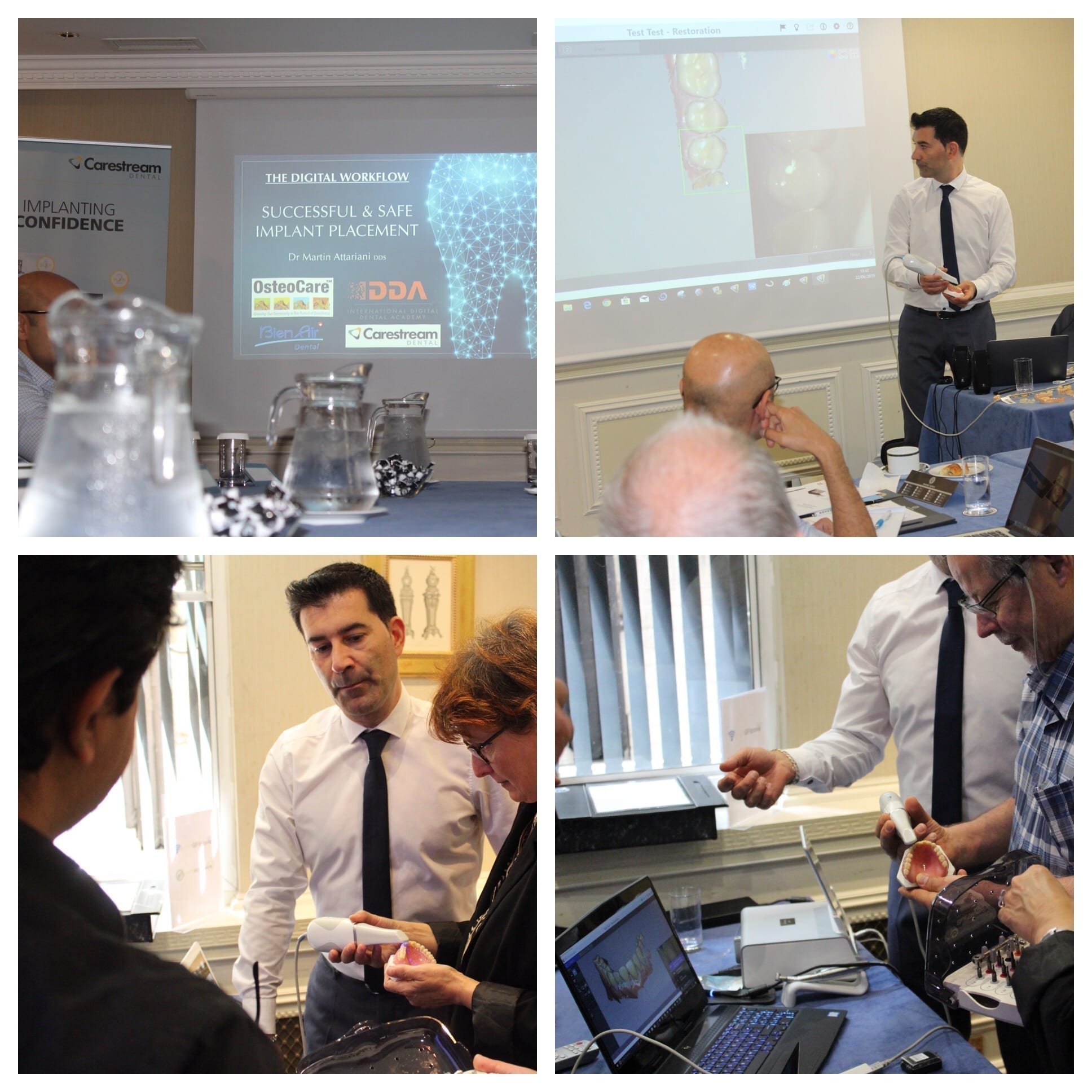 Dr Attariani took delegates through the benefits of using a digital workflow. The workshop discussed  the benefits of the workflow. The core topics were:
How to plan digitally for safer implant placement.
How to minimise the risk of legal complaints.
Surgery Guidelines and 3D printing.
The digital workflow workshop also gave delegates the chance to plan their own digital workflow using BlueSky Bio (digital planning software). Dr Attariani guided delegates through the basics of the software.
The well attended workshop was sponsored by OsteoCare,Carestream, BienAir and the International Digital Dental Academy. Attendees gave good feedback. Dr Nicolas Lauw, a delegate, said: "It exceeded my expectations." He went on to say: "I found it very useful. I wanted to know more about the digital workflow and I got to know more than I thought I would. Now I am ready to learn much more. I've seen Dr Attariani before and he is a very thorough dentist and he has very modern equipment and I thought maybe I could learn more from him. The future of dentistry is digital dentistry and so I must get used to it."
Another delegate said: "The course was very interesting and helpful. The digital workflow is something not every dentist or implantologist has knowledge about but dentists must consider their options. My desire is to learn more about alternative ways to be conventional and join the hands-free way."
"Due to high interest, a two day seminar on the digital elements of implant placement may be on the cards."- Dr Martin Attariani
To find out more about our range of courses and future courses dates for your diary please visit www.osteocare.uk.com/training-education 
---