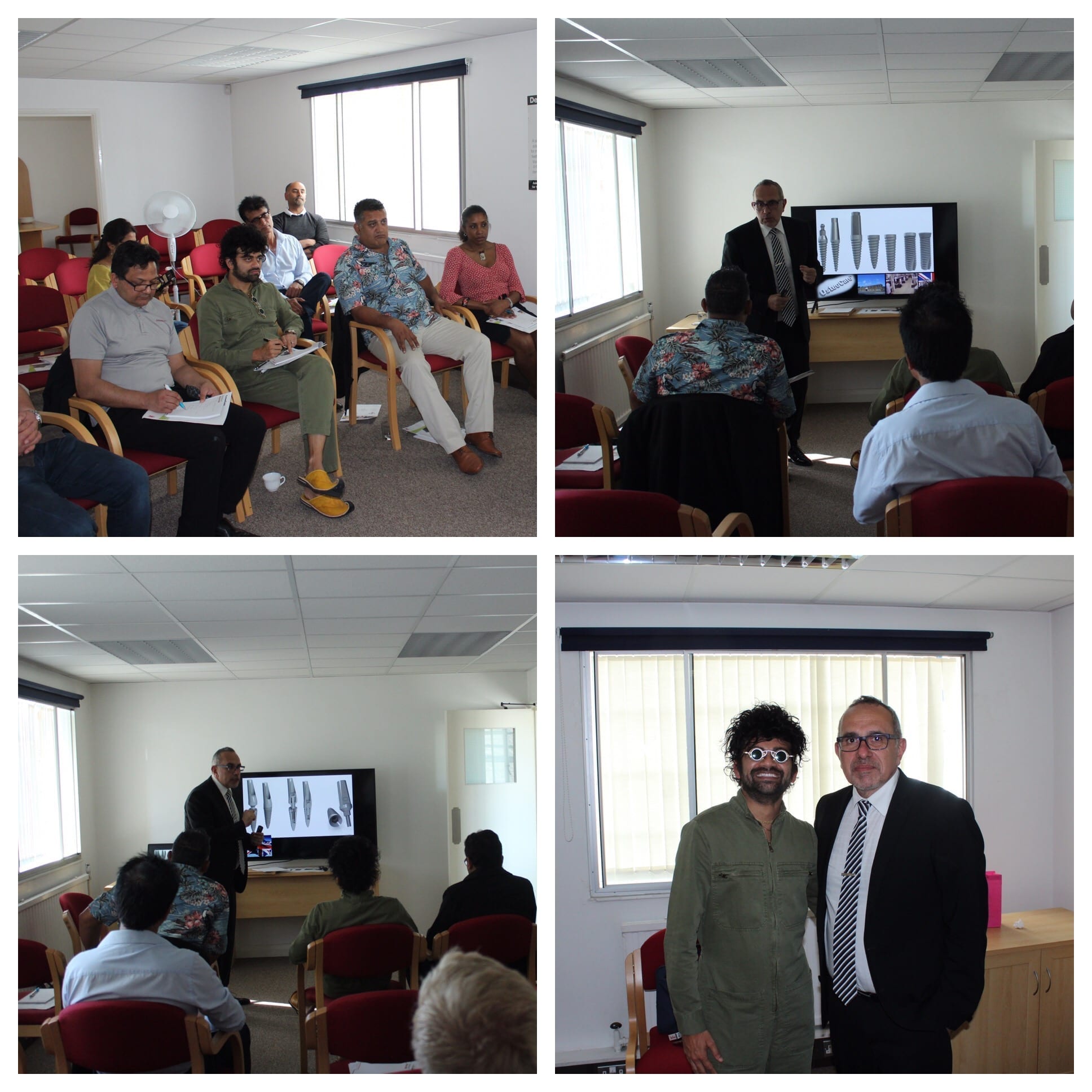 The Saturday study club is designed to keep our dentists abreast of the latest developments in Implant dentistry and the OsteoCare System. Topics included:
the immediate loading of dental implants;
bone condensing;
and osteotomy preparation using the Ultra drill.
Professor Zahran shared his 30 years of experience and gave attendees an in depth analysis of implant cases. This would in turn hopefully help them become more confident in advanced implant techniques.
Many of our delegates are already users of the system and were trained by Prof Zahran.  So this is a great opportunity to meet up with their mentor and friend and learn new techniques to enhance their skills.
On the day they are encouraged to share their experiences in order that other delegates can learn the complications and the successes.
One delegate said the study club was "very useful". Other dentists booked to go on the 4 Day Advanced Course in Cairo, also hosted by Prof Zahran. The course gives delegates the unique opportunity to learn advanced surgical techniques in implant placement.
We hope to add our second Saturday Study Club to the calendar soon.
If you would like to be notified when this will be, please e-mail info@osteocare.uk.com
To find out about our other courses visit  www.osteocare.uk.com/training-education
---