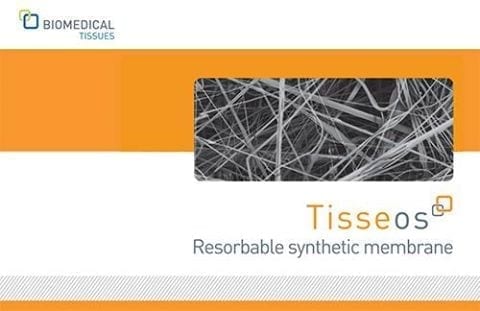 OsteoCare is pleased to announce its collaboration with Biomedical Tissues, France. Biomedical Tissues have developed and engineered in cooperation with the University of Nantes – Tisseos® it is a bi-layered, synthetic, biocompatible and fully resorbable membrane for Guided Bone Regeneration (GBR) and Guided Tissue Regeneration (GTR) applications.
Manufactured using Poly-Lactic Glycolic Acid (PLGA): thanks to its unique patented production process and specialist construction, the Tisseos® membrane's fully controlled resorption means it is perfect for all surgery.
OsteoCare are exclusive UK distributors of the product. Contact us for more information.
---